Proven Leadership!
Proven Results!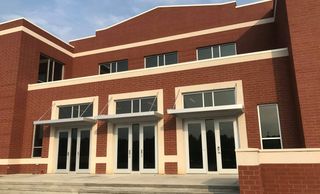 Started the Spring Branch Industrial Park
Opened the Brian K. Smith Workhouse
Constructed the new Lake Forest Middle School
Gave an increase to the Bradley County Fire Fighters of $630,000
Continued Dedication!
Gave an increase to the SPCA for County Animal Sheltering
Voted to use Public Water Fund Monies to fund water line projects in the County
Voted for the purchase of American Uniform Building for the PIE Stem Hub project with Bradley County Schools for training students in different Commercial Workforces.
Proven Leadership!
Opened the new Elrod Ball Park in the 4th District
Traded The Primitive Settlement for much needed land next to Taylor School.
Voted for Sewer Grants to expand Sewer for Ocoee Utilities.